About us
Little Explorers Nature Center Preschool is a privately owned and run business created by Bob and Darlene Davis. They believe that children deserve more than just adequate childcare and hope to significantly raise the bar on what a preschool can aspire to be.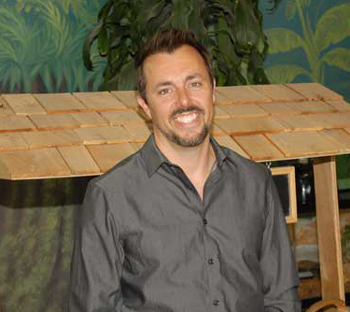 Bob Davis
Co-Owner
Bob comes from a technical background as a former electrical engineer and utilizes his technical expertise, creativity and excitement for early childhood education towards the design of the facility and learning environment, defining of the programs and philosophies and management of the business. "It's my job to create and maintain a new learning environment that is much more exciting and diverse than typical childcare centers or preschools, one which children can really get excited about coming to each day of the week. Being a young child is such an exciting and important time in one's life. It is a time that great impressions are made and essential foundations are laid that we will build on for the rest of our lives. We understand the incredible responsibility that we have to these children and the difference that we can make in their lives. We are absolutely committed to giving the children at Little Explorers the very best possible learning environment to grow in and the most caring, skilled and enthusiastic staff to guide them through these most important years."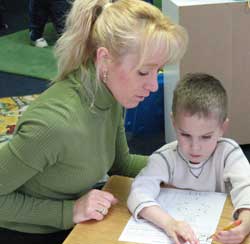 Darlene Davis
Co-Owner
Darlene has been in the childcare industry for 17 years as owner and operator of the State Licensed and City Accredited in-home childcare called Darlene's Daycare and now Little Explorers. "I really enjoy watching children grow in our program and am thrilled at the prospect of getting to help more children get the best possible start to their education and the adventure that they have in front of them". Darlene is an animal lover and grew up on a farm in Lake Mills. Having her own horse as a child and helping to raise and care for all the animals on the farm, gave her a true appreciation for nature and the great outdoors. "I want kids to get to experience a little bit of the fun that I got to have as a child". Darlene also loves spending time gardening and caring for the wide array of plants that she has beautifying her home.
Little Explorers has formed a highly skilled and educated team of teachers, administrators and specialists. As a unique Nature Center and Preschool we are consistently receiving great interest from prospective teachers and continue to look for opportunities to add great people to our staff. This has allowed us to pick the very "best of the best". The majority of our teaching staff and all primary teachers have Masters, Bachelors or Associate degrees in early childhood education or in a very closely related field. We think this equates to one of the best, most qualified teaching staff in the area. All potential staff is screened through a thorough interviewing process followed by complete Federal and State background checks and in depth reference checks. Little Explorers follows and exceeds all NAEYC hiring guidelines.
We also look for something special in our staff. Special teachers have rare qualities that just can't be taught: passion, enthusiasm, dedication, creativity. These are the teachers that can make a difference in a child's life. These are Little Explorers teachers!